As an initiative for social contribution, DENBA contributes to the revitalization of society through sports.
We will fully support the physical care of athletes.
Furthermore, we will focus on the whole world, pursue a spirit of challenge, aim to create a bright society, and continue to promote activities.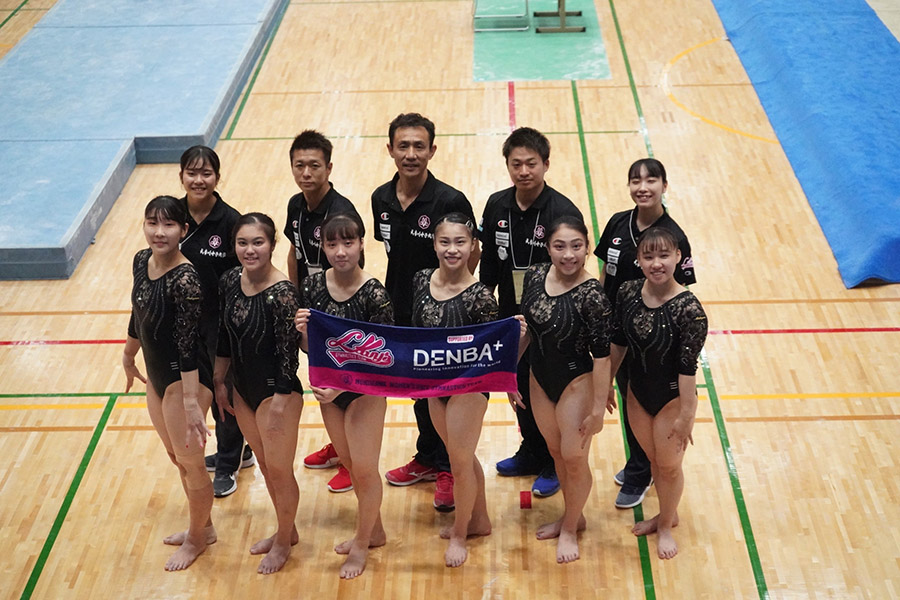 Gymnastics Team of Mukogawa Women's University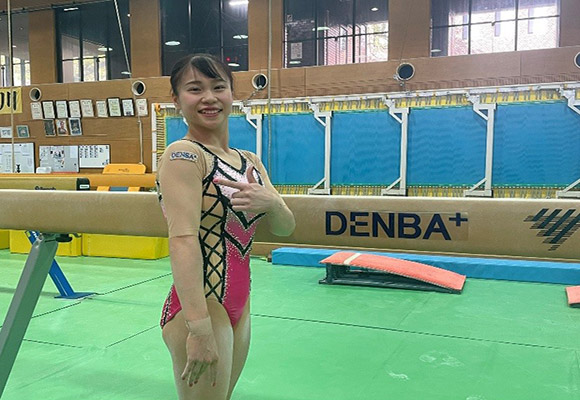 Aiko Sugihara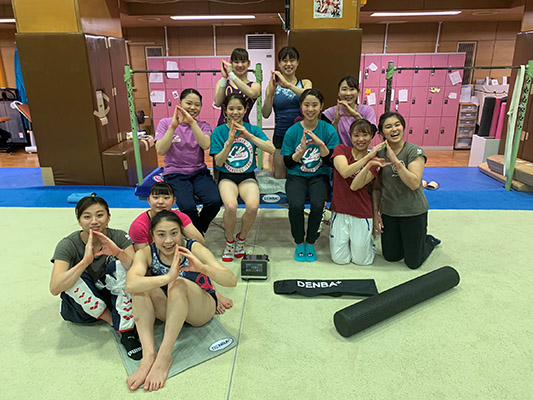 Ohno, Coach of gymnastics team of Mukogawa Women's University
The first time I saw a TV show introducing DENBA effects on Youtube and I really sympathized with it. While athletes are training hard every day, they are constantly struggling with injuries. In order to help athletes train in a good state as much as possible, our gym has prepared various equipment for athletes, such as oxygen capsules, hydrogen aspirators, and ultrasonic therapy devices, etc. In addition, we have built a rehabilitation support system for athletes including holding nutrition courses by dietitians, measuring physical indicators of athletes, and providing special sports meals. When the gymnasts watched the video introducing DENBA on Youtube, I clearly remember everyone's expectant eyes and heart-warming expressions.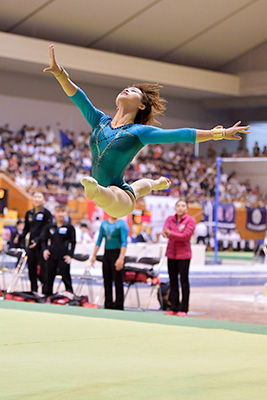 Currently, we placed two devices of DENBA Health in the gymnasium, one in the home of Aiko Sugihara (the top class in women's gymnastics in Japan), and one in the treatment facility. One of the DENBA Healths in the gymnasium is equipped in the oxygen capsule and used in conjunction with the oxygen capsule. Especially for athletes after surgery due to a serious injury, the swelling subsides very significantly, and the effects of DENBA can be truly felt. In addition, there are also athletes who feel that the body is relaxed in the DENBA environment, and don't want to leave it anymore. During the self-elimination period of corona, the gymnasium stopped training, and the athletes took the two devices of DENBA Health in the gymnasium back to the dormitory (female athlete training dormitory) and shared them with all the members. It helps the athletes maintain a stable state, so as to ensure that they can continue the practice, and is also very effective as an auxiliary device to recover their physical strength after training. Many players reported that the quality of sleep has been improved in the DENBA environment.
Q: We plan to strengthen the promotion of DENBA Health. Please tell us the points where you can recommend DENBA Health to other athletes .
A: My personal feeling is that the effect of recovery is enormous. I also feel that the swelling caused by sudden injuries will be alleviated and recovery will be faster.