Deforst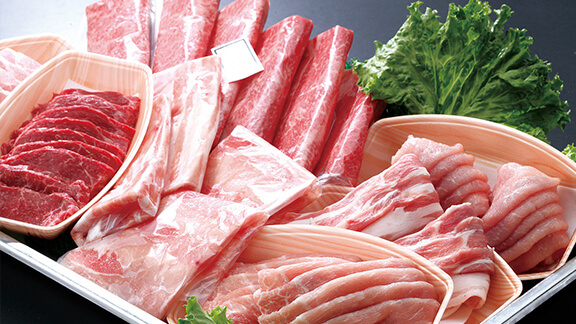 Blood efflux during thawing can be reduced by up to 95%. Reduce loss rate and improve customer satisfaction.
Effects and Features
● Significantly reduce blood and water outflow and nutrient loss
● Reduce weight loss and increase sales
● Thaw evenly at the center temperature and surface temperature
Through the resonance of the same wavelength as water molecules, high-quality thawing under freezing point is achieved. After thawing, freshness and deliciousness can be maintained well, and environmental hygiene is improved.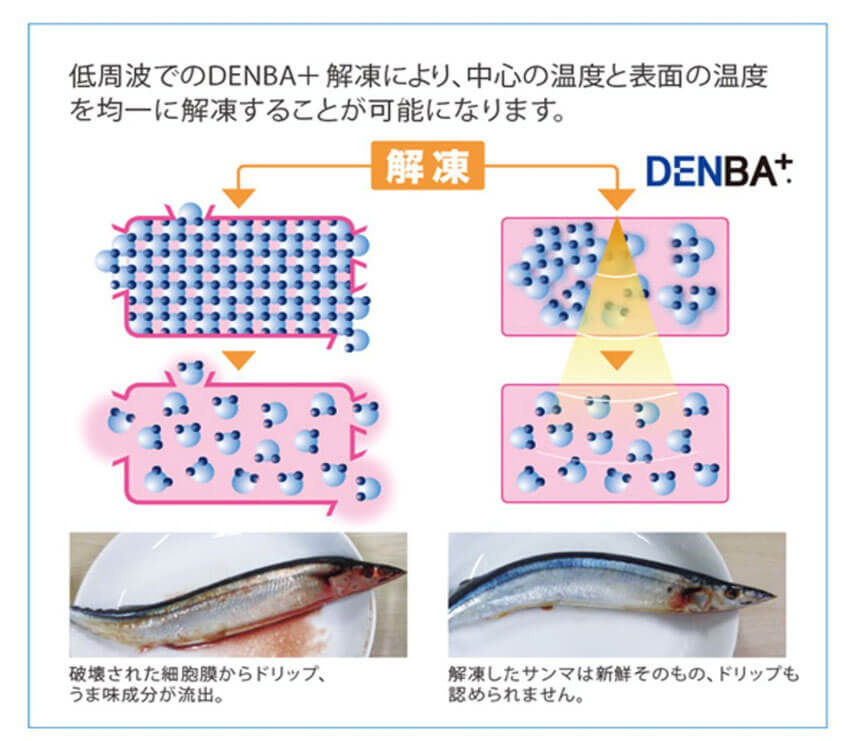 01 DENBA+の低温解凍のメリットAdvantages of DENBA + low temperature thawing

● Blood and water loss decrease, weight loss reduces sales
● Reduction of labor and cleaning expenses during cleaning
● Environmental hygiene is improved
● Reduce nutrient outflow
● There is no temperature difference between the surface temperature and the center temperature of the ingredients, which improves the efficiency in the processing of ingredients

High-quality, bloodless thawing with low frequency and low voltage

02 Low-frequency, low-voltage defrosting for high quality and bloodless water loss

03 With DENBA + high-quality thawing, go further and face the world.

Utilizing DENBA + 's strengths, long-distance transportation and overseas exports are realized, making transportation across time and distance possible.

The next generation of DENBA

Utilizing DENBA + 's expertise to achieve long-distance transportation and overseas exports, DENBA technology enables transportation across time and distance.

DENBA Thaw Achieves high freshness across time and distance
Effects・Features
01 Significantly reduce blood loss, improve quality, and improve environmental hygiene

The ordinary refrigerator with DENBA + installed can be used to thaw the surface and the center at the same time to minimize the damage of the cell membrane. Not only can shorten the time, but also can be used as a refrigerator to improve work efficiency.

02 Apply electronic energy and fine vibration to the air to achieve defrosting with high freshness. Maintain freshness, color and taste.

Suppressing the bacterial growth of thawed foods and making the foods last longer, thereby greatly reducing the loss (disposal) of the foods and ultimately saving costs and increasing profits.

03 Perform low-temperature thawing at a temperature range of 0 ~ -2 ° C to prevent the loss of blood water (nutritional components).

DENBA + uses a unique technology to create an electrostatic wave environment in the refrigerator. Fine electronic vibration is applied to the air, which makes it possible to thaw under the freezing point of 0 ~ -2 ° C. When thawing, electronic fine vibration is given to the ingredients to reduce the burden on the ingredients and reduce the loss of taste (blood).

04 Suitable for wobble plate after thawing, storage after processing (to maintain moisture and color)

Cut the sashimi in advance, and slice the meat. After processing, it can be kept moisturized and lustrous until it is provided to guests.

And it is not easy to produce discoloration, blocking, drying, deformation and so on.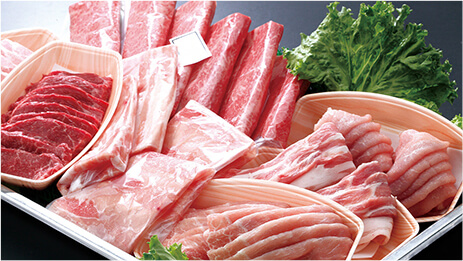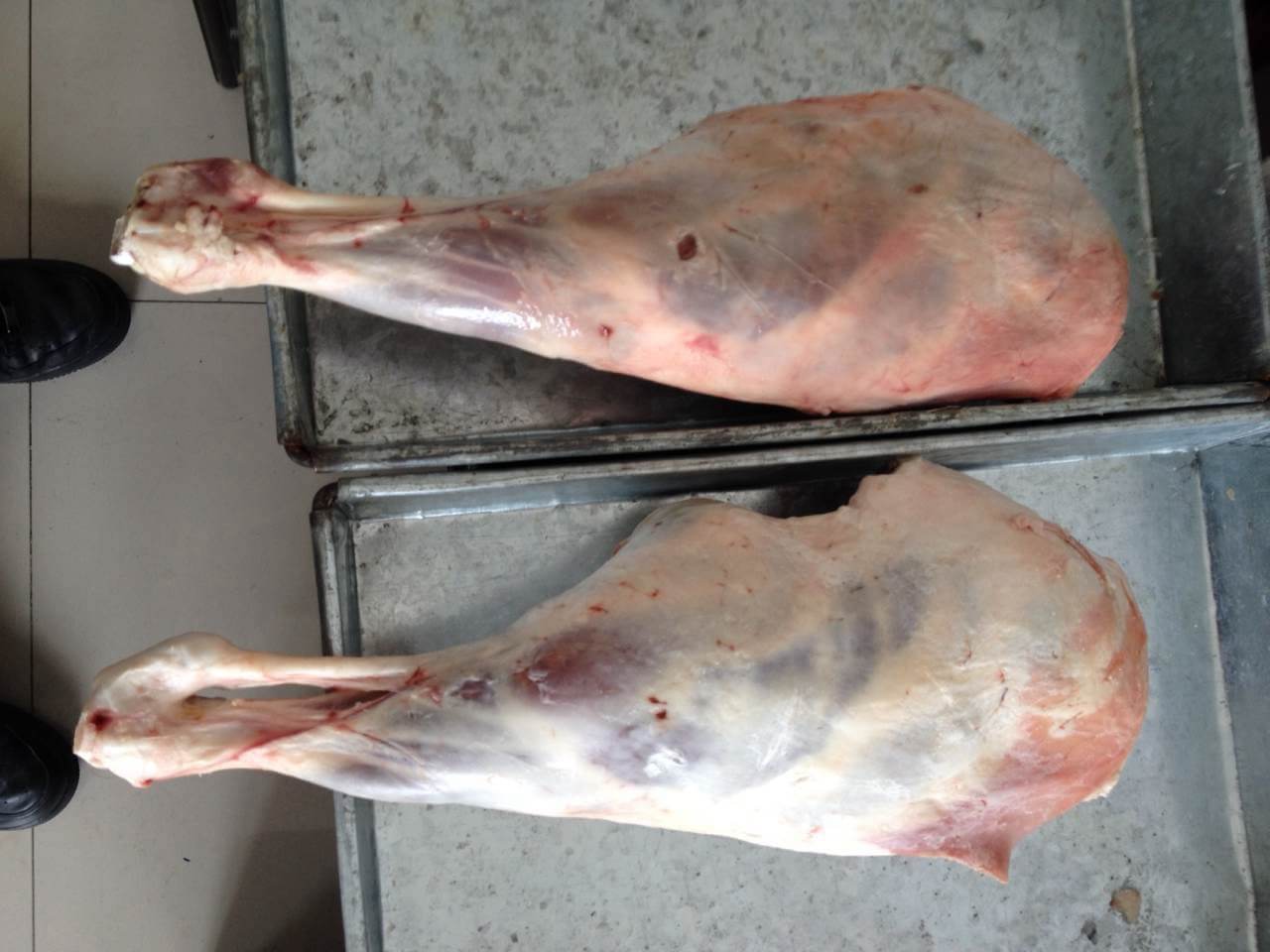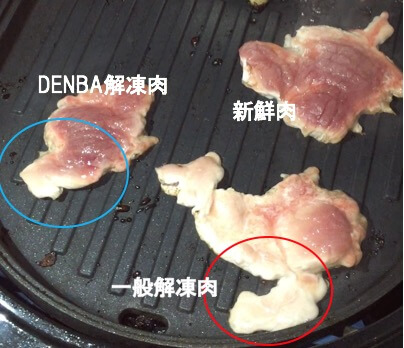 Q The root of problem solving

Put 250kg ~ 300kg of meat into the refrigerator at one time, and there will be a large temperature difference between the surface and the internal temperature of the meat when it is frozen.

Q After importing DENBA + thawing system

There is no temperature difference between the surface and the interior.

Therefore, no matter what kind of meat can be mixed together to thaw, the problem of the temperature difference between the inside and the outside of the meat during the thawing process is solved, which is the most important benefit of introducing DENBA+.

Q Does DENBA + thawing reduce blood flow?

By reducing the outflow of blood and water, secondary loss of nutrients is avoided.

Q About DENBA + thawing, internal response

When I first saw the effect of DENBA +, I was skeptical. However, after seeing the results, it was found that blood and water hardly flowed out, and the overall hardness of the meat during thawing was exactly the same, and the thawing effect of DENBA + was perfect.

Q DENBA+ future usability

The processing factories of 65 supermarkets thaw more than 4 tons of meat per day, and the thawing using electrostatic wave energy has the following effects.

①Blood water outflow was reduced by more than 95%

②The taste of food will not be lost

③Reduce cleaning and labor costs after thawing

④No need for expensive thawing machines

⑤Generate radio waves in the space to achieve the effect of thawing